STUDENT-FOCUSED
EXPERIENCE
First platform to connect students nationally
PERSONALISED DIGITAL LEARNING
Our algorithms tailor content to your curriculum and interests
Connect based on shared interests and missions
Recognition and community validation for peer-to-peer learning
Energe is a personalised innovation platform delivering latest startup projects and content to students. We enable meaningful engagement between students, academics and innovation leaders to augment university education and simplify getting into entrepreneurship and emerging
technologies. It is aimed at increasing collaboration students and staff, between different departments as well as between universities, to ensure higher levels of student satisfaction, innovation and diversity in STEM innovation.
We aggregate applications of the theory you study and personalise it to your curriculum.
Innovative, flexible projects from startups and the perfect place to find collaborators for your idea.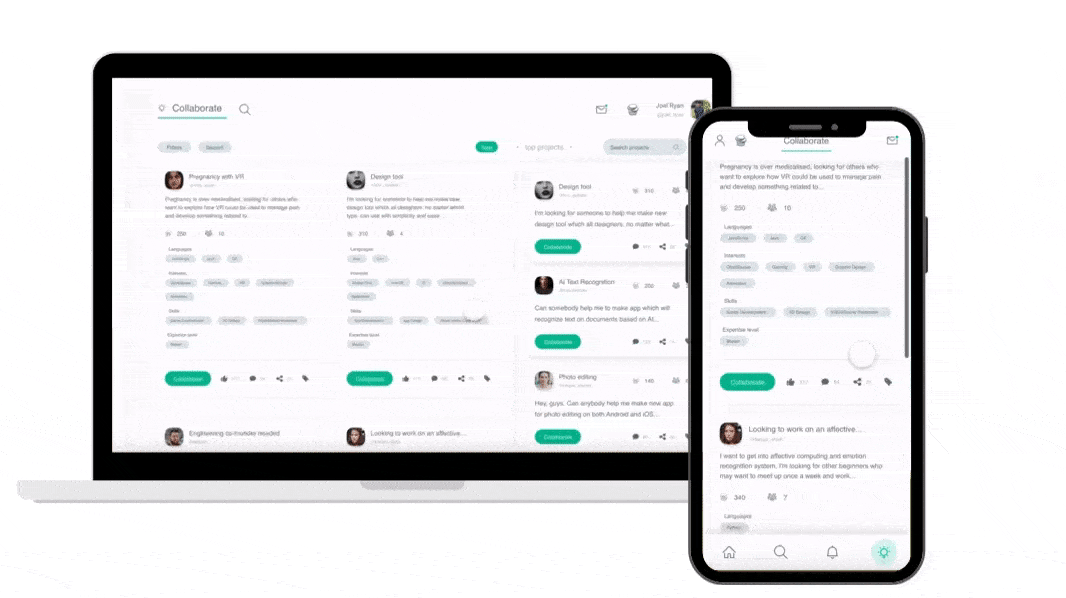 Our features are designed to make innovation easier for students.